Gold Painted Signs—Simon Go
22 November–14 February, 2018
press release
simon go—gold painted signs
Exhibition period: 22 November 2017 to 14 February 2018
Exhibition venue: f22 foto space, 5/F Amber Commercial Building,
70-74 Morrison Hill Road, Wanchai, Hong Kong
Hong Kong Old Shops is a photography project that has spanned 13 years, and in this time, Simon, the photographer, has come to know over 300 traditional shops from every industry. There were ancient brands passed down through generations, one-person operations, husband-and-wife teams, brothers in arms, and family businesses, sometimes run on wheels. Each has lived through its own experiences with a story to tell, on an emotional rollercoaster tracking an epoch of life in the city.
In the two decades after the handover, Hong Kong witnessed financial crises and the SARS outbreak, but its citizens persevered as usual and went back to square one in their unyielding ways. The old brands which survive to this day took root in their communities ages ago, accruing reputation and networks throughout this time and operating under a set of traditional values that puts people first. Add an eclectic touch to the décor, and a native commercial aesthetic is born. Old shops are absolutely indispensable if we are to paint a Hong Kong scene of native soil. This exhibition of 60 photographs from the Hong Kong Old Shop series (2004-2017) together show their stories and stories of theirs once existed. We hope to see these iconic brands set the night alight, as torchbearers of our city's memories while shedding light on our identities and values.
the artist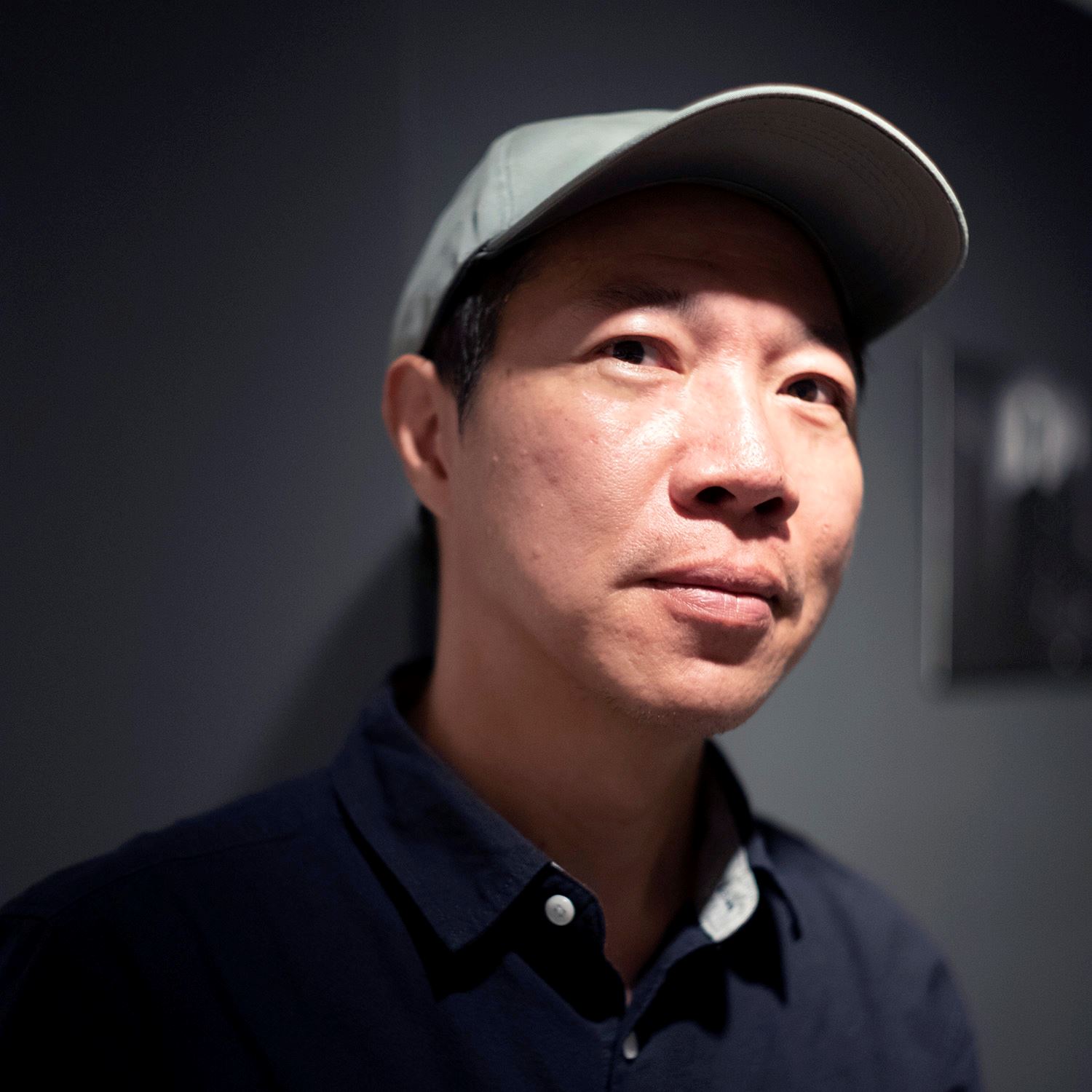 Simon Go
Simon Go, born in Hong Kong, graduated from the School of Design at the Hong Kong Polytechnic University. A former photojournalist and editor, Go stumbled on the streets over the years to document the whos and whats in the community. He spends his spare time collecting and studying folksey trinkets. Go published multiple books on Hong Kong culture, including Hong Kong Apothecary: A Visual History of Chinese Medicine Packaging (2001), winner at the Hong Kong Print Awards; Hong Kong Old Shops (2008); Memory Forever (2011); and Old Objects of Hong Kong (2015), listed as one of Hong Kong's 20 best books. Go's photographic works were auctioned at Sotheby's and exhibited at Pingyao International Photography Festival, the United States, and Russia. In 2017, he held his solo exhibition "Gold Painted Signs-Hong Kong Old Shops" in f22 foto space. His works are collected by the Hong Kong Cultural Museum, overseas galleries as well as private collectors.
Go founded the non-profit organisation Hulu Culture in 2009 and serves as its project director, curating numerous exhibitions focused on local culture. In recent years he has been promoting indigenous handicrafts and securing their succession by inviting local artists and designers to work with master artisans in a variety of cultural creative activities.