Self Portraits - Vivian Maier
4 May–31 August, 2022
Self-portrait, Chicago area, n.d. by Vivian Maier
press release
Born in New York in 1926, Maier spent most of her youth in France where she began taking her first photographs with a Kodak Brownie. While she worked as a full-time nanny for over 40 years in the United States where she continued to pursue her lifelong passion in photography, she owes it to her maternal French family which influenced her in almost every way, and particularly her approach, subject and style in photography, seeing and showing the world with a sophisticated, European flair.
Bridging the dimensions of the reality, personal struggle and artistic pursuit through her lens, Maier embraced the contradictory impulses of being uncompromising yet playful; curious yet secretive as she voiced out her dire needs for security, intimacy and warmth with photography, displaying humour, affection, social advocacy, humanity, and at the same time solitude, frustration and decadence looming in the shadow.

Maier's striking self portraits series offers a glimpse of the way she established her relations with the outside world, while shedding light onto the neglected beauty in everyday life through her perspective as a distant observer and "a kind of spy", referred by herself, encouraging viewers to trace her footsteps in uncovering the real Vivian Maier.

Maier's work was shown around the world and it was a blockbuster while it was shown in Paris. f22 foto space is honoured to be able to bring her incredible self portraits to Hong Kong for the first time as part of French May Arts Festival 2022.
the artist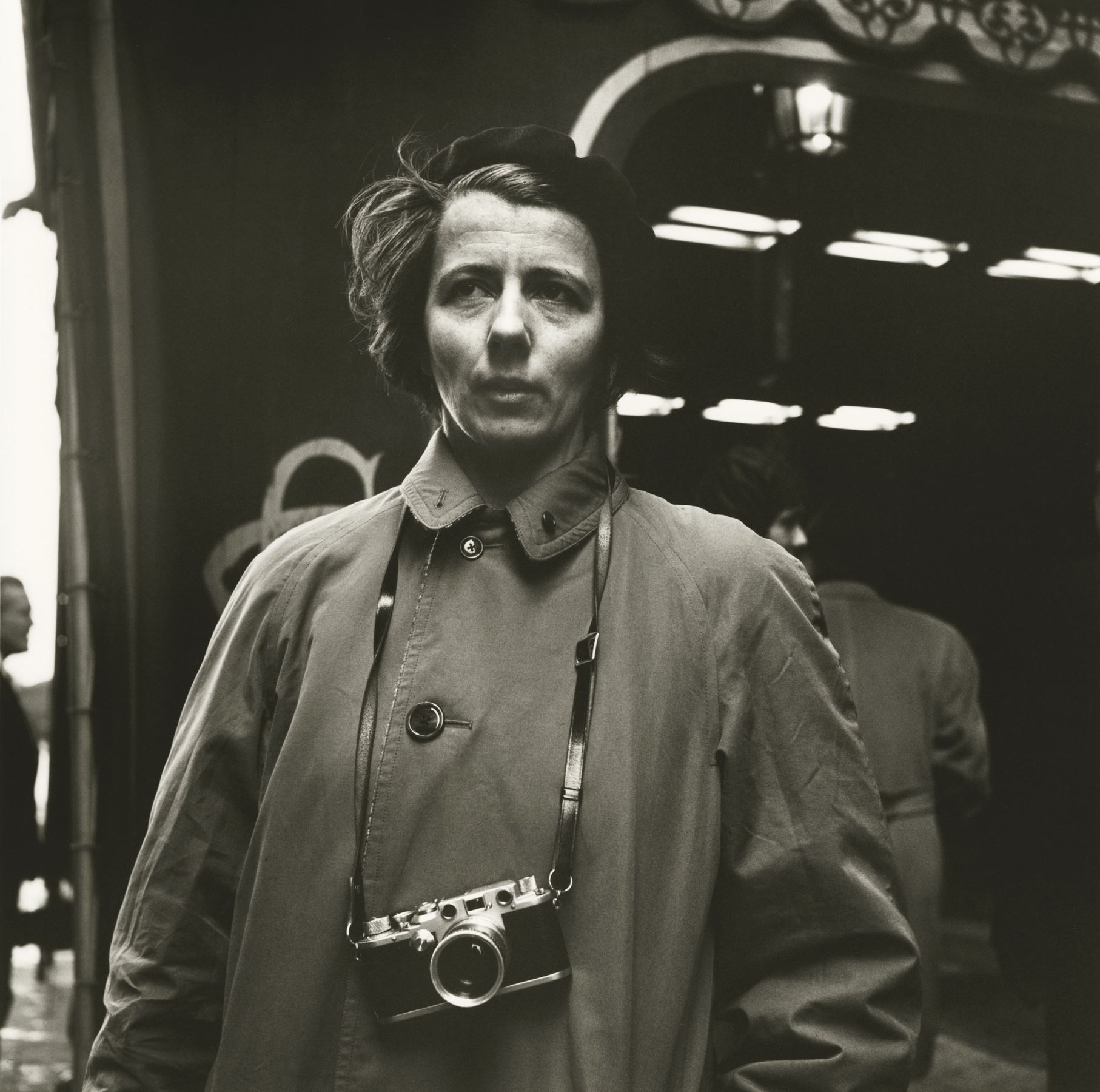 Vivian Maier
Vivian Maier was a street photographer born in New York City. Although born in the U.S., it was in France that Maier spent most of her youth. Maier returned to the U.S. in 1951 where she took up work as a nanny and care-giver for the rest of her life. In her leisure however, Maier had begun to venture into the art of photography. Consistently taking photos over the course of five decades, she would ultimately leave over 100,000 negatives, most of them shot in Chicago and New York City.